In a play to dominate messaging on phones and the Web, Facebook has acquired WhatsApp for $19 billion.
  Facebook buys WhatsApp for  $19 billion and
Facebook to pay WhatsApp $2 billion if deal fails to get necessary approvals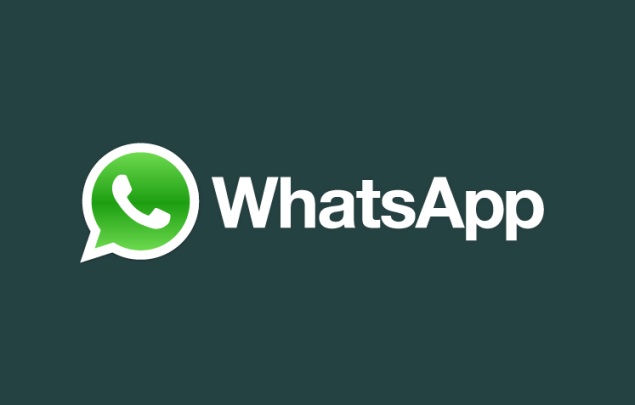 That's a stunning sum for the five-year old company. But WhatsApp has been able to hold its weight against messaging heavyweights like Twitter (TWTR), Google (GOOG, Fortune 500) and Microsoft's (MSFT, Fortune 500) Skype. WhatsApp has upwards of 450 million users, and it is adding an additional million users every day.
Referring to WhatsApp's soaring growth, Facebook CEO Mark Zuckerberg said on a conference call, "No one in the history of the world has done anything like that."
WhatsApp is the most popular messaging app for smartphones, according to OnDevice Research.
Buying WhatsApp will only bolster Facebook's already strong position in the crowded messaging world. Messenger, Facebook's a standalone messaging app for mobile devices, is second only to WhatsApp in its share of the smartphone market.
Related: 5 key moments that changed Facebook
Similar to traditional text messaging, WhatsApp allows people to connect via their cellphone numbers. But instead of racking up texting fees, WhatsApp sends the actual messages over mobile broadband. That makes WhatsApp particularly cost effective for communicating with people overseas.
That kind of mobile messaging services have become wildly popular, with twice as many messages sent over the mobile Internet than via traditional texts, according to Deloitte. But most of the messaging industry's revenue is still driven by text messaging.
On the conference call, Facebook said it is not looking to drive revenue from WhatsApp in the near term, instead focusing on growth. Zuckerberg said he doesn't anticipate trying to aggressively grow WhatsApp's revenue until the service reaches "billions" of users.
WhatsApp currently charges a dollar a year after giving customers their first year of use for free. WhatsApp CEO Jan Koum said on the conference call that WhatsApp's business model is already successful.
That indicates Facebook bought WhatsApp to add value to its existing messaging services, as well as for the long-term potential of the company.
Facebook bought Instagram for $1 billion in 2012 for similar reasons: As young social network users gravitated towards photo-sharing, Facebook wanted to scoop up what could have eventually become a big rival.
Like Instagram, WhatsApp will function as an autonomous unit within Facebook, with all the existing employees coming in as part of the deal.
Facebook (FB, Fortune 500) said it will pay WhatsApp $4 billion in cash and $12 billion in stock. WhatsApp's founders and staff will be eligible for for another $3 billion in stock grants to be paid out if they remain employed by Facebook for four years. Koum will also join Facebook's board of directors.

Social networking giant Facebook will have to shell out $2 billion (over Rs. 12,500 crores) if its acquisition of the instant messaging service WhatsApp fails to get necessary approvals.
The California-based Facebook has inked a deal to acquire WhatsApp, its largest acquisition ever, for $19 billion ($4 billion in cash, $12 billion in Facebook shares and another $3 billion in restricted stock). It is expected to close in the current calendar year.
"In the event of termination of the merger agreement under certain circumstances principally related to a failure to obtain required regulatory approvals, the merger agreement provides for Facebook to pay WhatsApp a fee of $1 billion in cash," Facebook said.
The Menlo Park-headquartered firm will also issue a number of shares of its Class A common stock equal to $1 billion to WhatsApp, it added.
WhatApp has 450 million monthly active users and growing by more than one million registered users per day.
According to a presentation, WhatsApp's monthly active user base tops even that of Facebook (145 million users), Gmail (123 million users), Twitter (54 million users) and Skype (52 million users). Its messaging volume is approaching the entire global telecom SMS volume.
One the largest IT deals in recent times, Facebook's announcement dwarfs Microsoft's $7.2 billion acquisition of Nokia's phone business (and Skype for $8.5 billion in 2011), Fairfax consortium's bid to take BlackBerry private for $4.7 billion (which didn't go through) and Google shedding Motorola in a $2.9 billion deal with Lenovo.
Reports suggest that this could probably be the largest Internet deal since Time Warner's $124 billion merger with AOL in 2001.
Facebook has been aggressively ramping up its apps portfolio to beef up its mobile offering as it expects more users to log onto its portal through smart handhelds.
In 2012, Facebook bought photo-sharing service Instagram for about $700 million, while last year its bid to take over Snapchat for $3 billion failed.
Facebook also expects a decline in number of users logging on the social networking website through PCs globally, especially from the US and other developed markets of Europe and Asia.
It has projected that future growth will come from mobile as more and more users in emerging markets (which it calls 'key source' of growth), especially India, log on through their handheld devices.
Facebook's daily active users (DAUs) rose by 22 percent to 757 million during December 2013 from 618 million in the year-ago period helped by growth in major markets including Brazil, India and the US.
On the other hand, global mobile DAUs rose 49 percent to 556 million on average during December 2013 from 374 million during December 2012.

view source:http://money.cnn.com/2014/02/19/technology/social/facebook-whatsapp/index.html